Des del portal Airbnb ens va conèixer la nostre hoste Annie (segons mirem la foto és la primera noia per l'esquerra) comente de cal ViBo:
"Dear Olga, Thank you so much for your kindly preparation and our stay and delicious foods.We are love it very much. I hope you have a successful business in the future and a happiness for you and your family. I already sent you the photo we took together.Hope you like it. Best regards Annie".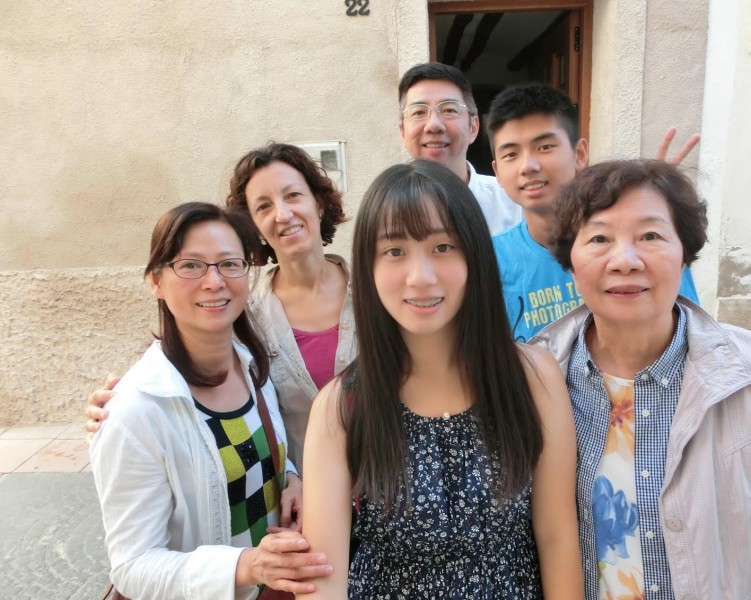 A l'estiu 2015,  l'Annie i la seva familia ens van visitar des de l'altre costat del món, Tailandia. Ells varen viatjar des de molt lluny per conèixer, entre altres coses, un poblet interior català i les seves costums.